What's Going on with PRPAC
Paul Robeson Performing Arts Company stands on the shoulders of this 20th century African American - A powerful performer and courageous champion of civil rights who endured years of violence and racism, but never waivered from using his artistry to be a Voice of the People.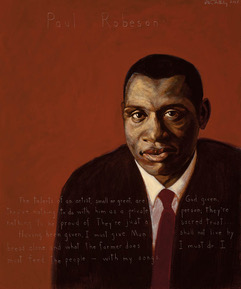 Sunday, Oct 9 at 3pm at ArtRage Gallery
JOIN US!
"The Life Behind the Portrait of Paul Robeson"
A special performance/presentation combining the talents of
PRPAC Alums, Young "Word Warriors" (from the JWM Festival)
and Syracuse Community Choir Ensemble
For Details: https://artragegallery.org/honoring-paul-robeson-with-the-paul-robeson-performing-arts-company/
Note: Sliding scale $5 - $10 donation requested at the door (cash/check only) - no one will be turned away.
Limited seating. Please wear a mask.
* * * * * * * * * * * *
Coming in November - THE JACKIE WARREN-MOORE MONOLOGUE & POETRY FESTIVAL VIDEO
Featuring cameo interviews with the Festival's "Word Warriors." If you missed the July performance, DON'T miss the video and over 50 photos from the event. Stay tuned...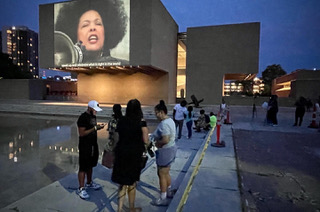 -----------------------------------------------

Please DONATE toward our 2022 Season
Click Donate Button (top of this page) to pay by PayPal & Credit or Debit Card
Pay by CashApp: $PaulRobesonCompany (Bain, treasurer)
Mail to:
Paul Robeson Performing Arts Co.
PO Box 843, Colvin Station
Syracuse, NY 13205

Watch for PRPAC 2022 Season Announcements
---
PRPAC invites you to submit pictures, programs, and any archival material from past productions. Visit often, as this webpage expands to reflect the 39 year contribution of Syracuse community members.
---