What's Going on with PRPAC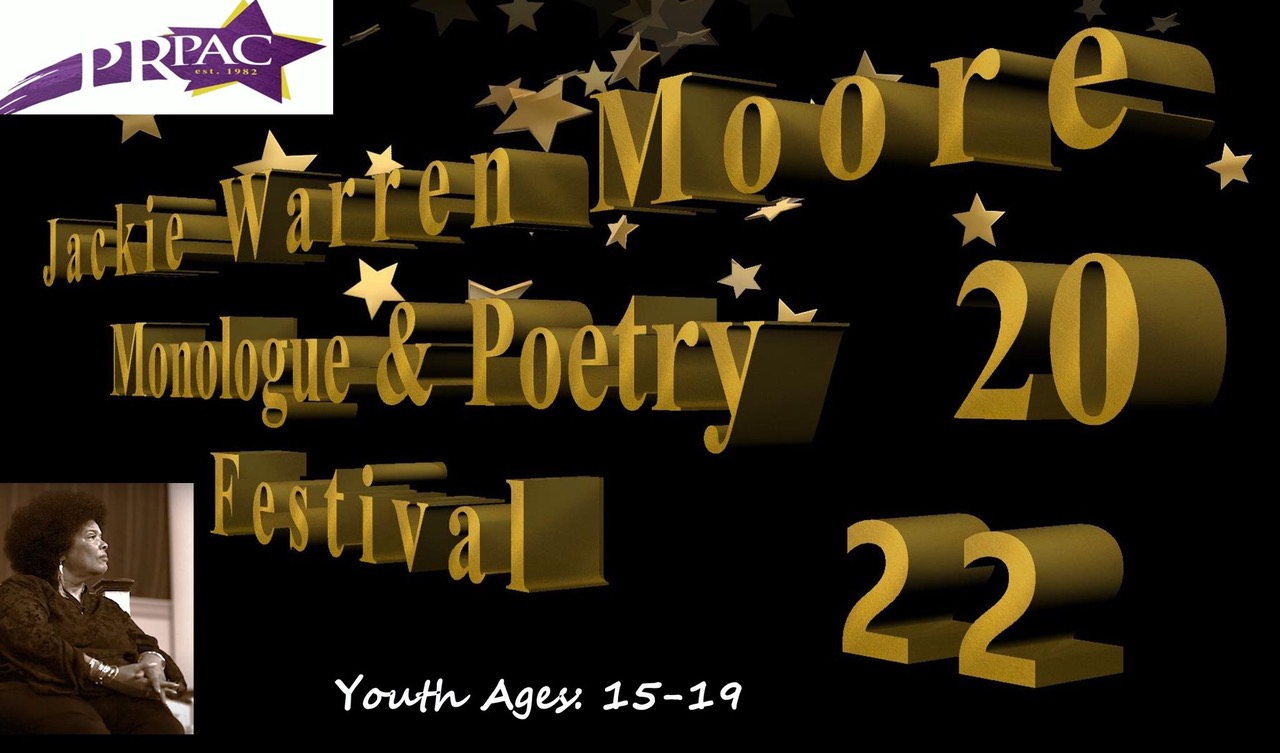 Calling Young ACTORS & POETS
(AGES: 15-19) (extending to ages 14)
REGISTRATION: May 2022
PREPARATION: June 2022
PERFORMANCE: July 2022
The Paul Robeson Performing Arts Company is debuting LIVE our Inaugural Jackie Warren Moore (JWM) Monologue & Poetry Festival. The JWM Festival continues Ms. Moore's legacy of providing a place and space for youthful voices.
Click to Register (or copy and paste link in your browser): https://forms.office.com/r/qkU2bjjNA7
-----------------------------------------------

Please DONATE toward our 2022 Season
Click Donate Button (top of this page) to pay by PayPal & Credit or Debit Card
Pay by CashApp: $PaulRobesonCompany (Bain, treasurer)
Mail to:
Paul Robeson Performing Arts Co.
PO Box 843, Colvin Station
Syracuse, NY 13205

Watch for PRPAC 2022 Season Announcements
---
PRPAC invites you to submit pictures, programs, and any archival material from past productions. Visit often, as this webpage expands to reflect the 39 year contribution of Syracuse community members.
---