What's Going on with PRPAC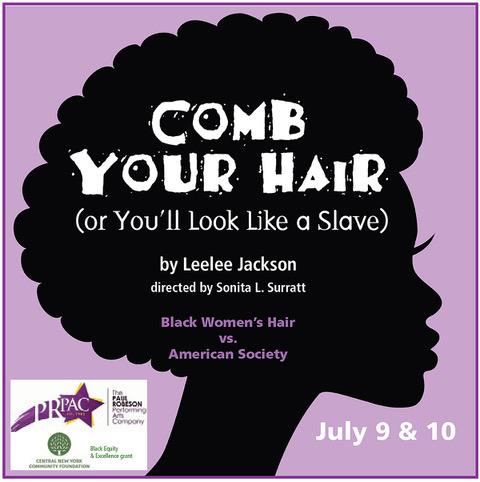 WATCH FOR DETAILS, COMING SOON!
SAVE THE DATE - JULY 9 & 10
"Comb Your Hair (or You'll Look Like a Slave)," written by Leelee Jackson, will be PRPAC's summer production,a virtually staged mini-monologues, movement, music and live talkback!
In its 39th year, PRPAC continues to serve as an artistic and cultural outlet for black and brown performers to tell their stories through their own lens. Our high quality performances seek to educate, create dialogue and ignite change, and "Comb Your Hair..." is a perfect fit!
BLACK WOMEN'S HAIR vs AMERICAN SOCIETY
PRPAC is honored that Sonita L. Surratt will be lead director- an award winning classically trained vocalist, playwright, actor, director, sound designer, Artist in Residence at Purdue University's Black Cultural Center, and a member of the Stage Directors' and Choreographers' Society. Following military service, Surratt pursued her theatre passion by obtaining a BA in Music and an MFA in Theatre from Syracuse University. Her diverse experience, among many, encompasses opera stages, off Broadway and touring with Opera in the Hood.

Watch for PRPAC 2021 Season Announcements
* COMB YOUR HAIR (or you'll look like a slave)

* PROJECT 1 VOICE

* MUSICAL (tba)
---
PRPAC invites you to submit pictures, programs, and any archival material from past productions. Visit often, as this webpage expands to reflect the 39 year contribution of Syracuse community members.
---