In 1982, with opportunities for African-American actors, dancers, singers, writers, directors, technicians, and audiences lacking in Syracuse, William H. Rowland II and Roy E. Delemos founded The Paul Robeson Performing Arts Company Inc. (PRPAC) to enhance the life of the community with the richness and variety of African-American culture. They named it in honor of Paul Robeson (1898-1976), the multi-talented performer and activist whose passion for excellence on the stage, screen, in musical concert, and social justice in society embodied what they hoped to accomplish.
The first production, "An Afro-American Christmas Carol," written by Rowland and Sandy Smokes, and directed by Rowland, opened in December 1982. A residency at the Landmark Theatre began in 1985, allowing PRPAC to present many Broadway-level productions on the main stage, including "A Tribute to Motown," "Bubbling Brown Sugar," "Ain't Misbehavin'," "Purlie", "Tambourines to Glory," "A Raisin in the Sun," and a multicultural "Godspell" cast with a black Jesus.

In the late 80's, when black students protested limited opportunities and lack of support, PRPAC was brought into Syracuse University's African American Studies Department as a community outreach component. In Rowland's first year, he taught a course in black theatre, a performance of "What's Goin' On?" was presented at the Schine Student Center, and playwright Marshall Williams came to Syracuse to develop and present his play "A Tear for Judas" with Rowland's class. PRPAC's musical theater productions, including "The Wiz," "From the Cotton Club to Motown" and "What's Going On—The Musical Genius of Marvin Gaye," were the company's most visible works.
The SU partnership lasted until 2010, after which an all-volunteer board committed to keeping alive the mission of giving voice to African-American culture through performances and related activity. As the only company dedicated to Black theater in Syracuse, New York, the aid of small grants, donations, partnerships, community groups, local artists and independent producers/directors, PRPAC maintained its presence in the community with annual productions and events.
Founded in 1982, The Paul Robeson Performing Arts Company, Inc. is a non-profit, tax deductible 501(c)3 that provides the Central New York community with high quality theater performances that come out of the African American Tradition. Actors, dancers, singers, writers, musicians, directors, and theater technicians (of all ethnic backgrounds and performance levels) are invited to develop their skills in the performing arts. In doing so, the richness and diversity of the African American Tradition is celebrated.

To offer multicultural experiences that enrich the diversity of the African American tradition by developing artists, of all ethnic cultures, and bring high quality theater performances to the Central New York community that educate, create dialogue and ignite change.
PRPAC's purposes are to serve as an artistic and cultural outlet for the community of Black, Indigenous [and] People of Color (BIPOC); and to give each group an opportunity to display their skills and talents in an atmosphere of mutual respect.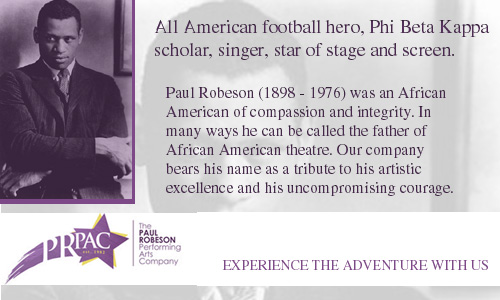 The PRPAC stands on the shoulders of this outspoken humanitarian and performer.


Exceptional athlete, actor, singer, cultural scholar, author, and political activist.

1920s and 1930s, widely acclaimed actor and one of the most popular concert singers of his time.


One of the first Black actors to play serious roles in the primarily white American theater.


His "Othello" was the longest-running Shakespeare play in Broadway history, nearly three hundred performances.

Equally well-loved internationally, spoke fifteen languages, performed benefits throughout the world for causes of social justice.


His outspoken beliefs made him enemies among those trying to maintain the status quo.


Every attempt was made to silence and discredit him, in 1950 his passport was revoked.


He could no longer travel abroad to perform, which was devastating to his career.


His accomplishments remain obscured by the vicious, relentless propaganda.


He believed the famous have a responsibility to fight for justice and peace.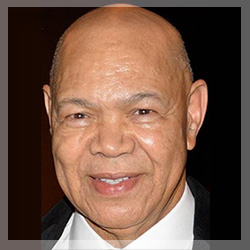 Charles Anderson, Interim Chair

QUICK FACTS:

- 100 Black Men of Syracuse, Inc. - Health and Wellness Committee Chair
- Pan African Community of Central New York - President
- Pan African Congress North American Delegation - Member
- United States Peace Corps - Addis Ababa, Ethiopia
- Rainbow PUSH Coalition - Co-President
- Syracuse Common Council 4th District Councilor
- Syracuse City School District Attendance Teacher
- Urban League of Onondaga County Education Director
"Those who hope in the Lord will renew their strength. They will soar on wings like eagles; they will run and not grow weary, they will walk and not be faint." Isaiah 40:31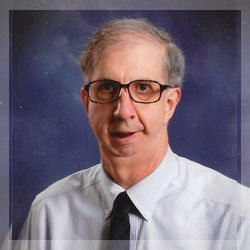 QUICK FACTS:
- Freelancer Writer and Editor.
- Syracuse Stage.
- Meals on Wheels of Syracuse.
- Friends of the Onondaga Free Library.
- Plymouth Congregational Church Trustees.
- Syracuse Herald-Journal and The Post-Standard, former editor.
"Goodness without knowledge is weak and feeble, yet knowledge without goodness is dangerous, and that both united form the noblest character."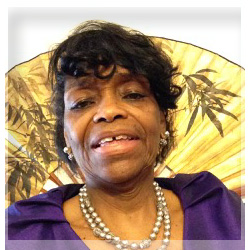 Evelyn Williams

PRPAC Board Member, Co-Secretary

QUICK FACTS:
- Bethany Baptist Church.
- Lambda Kappa Mu Sorority, Inc.
- NCNW.
- Onondaga Votes.
- Retired Teachers Council.
- Silhouettes, Auxillary of Kappa Alpha Psi.
- CNY Poor People's Campaign.
- ASRS - Advanced Students Resources Systems.
"I am not lucky, I am blessed!!"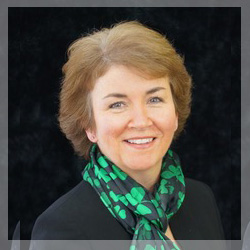 Mary Anne Doherty,

PRPAC Board Member

QUICK FACTS:

- Mom of Twins.
- Syracuse University Music Theatre Graduate.
- Former Community Theatre Performer, Current Community Theatre Supporter.
- Supervising Judge of Syracuse City Court.
- Proponent for Change, Diversity and Inclusion in All Walks of Life.
"If you don't like something, change it. If you can't change it, change your attitude." - Maya Angelou.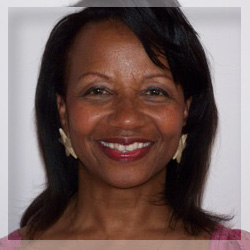 Karin Franklin-King
PRPAC Board Member, Co-Secretary & Facilitator

QUICK FACTS:
- Native New Yorker/Brooklyn.
- Married a King.
- TV/Radio Producer & Broadcaster… "Open Line" & "Teen Talk."
- Broadcast Journalism Professor.
- Consultant.
- Actress/Singer, Motivational Speaker.
- Cornell, SUNY Oswego, Onondaga Community College Alum.
"Let your light shine and Always give back!"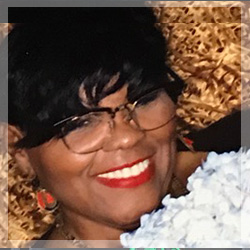 Melody Holmes

PRPAC Board Member

QUICK FACTS:
- Native Syracusan.
- HBCU Graduate.
- Hopps Memorial CME Church

- State Health and Community Advocate.
- Youth Mentor.
- Avid Reader, Beloved Sister and Aunt.
- Grounded in Inclusion.
"Every good day is a choice, and I choose nothing but good days!"