The presence of The Paul Robeson Performing Arts Company, in the Syracuse/CNY community, fills a void in theatre experience choices, by giving voice to our own stories and experiences that will educate, create dialogue and ignite change. Since 1982, The PRPAC has ​enhanced the community with rich culture in the performing arts out of the African American tradition. Today we continue to serve as a cultural outlet, striving to open the eyes and ears of those who are not aware that our Black and brown heritage is a major component of our country's past, present and future.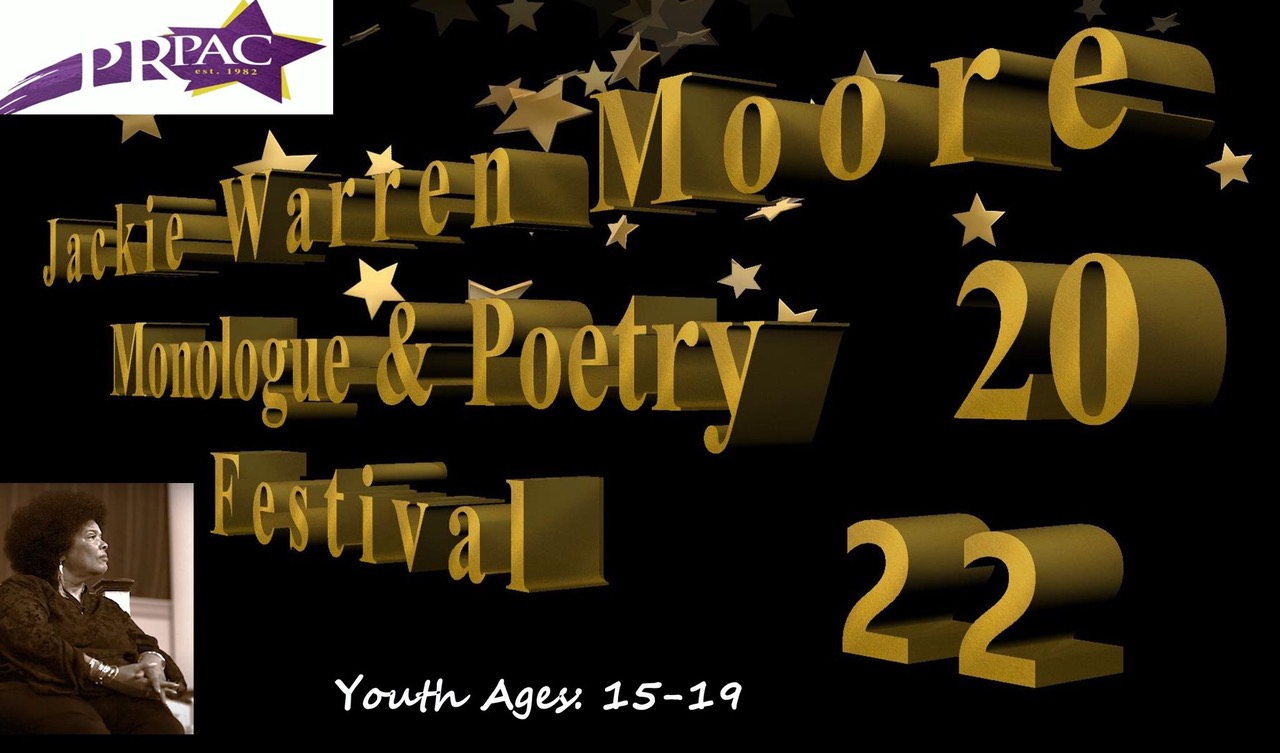 We've been talking about it, and the time is NOW!
Our Inaugural debut of the LIVE Jackie Warren Moore Monologue & Poetry Festival.
ACTORS & POETS - Click link to Register:
https://forms.office.com/r/qkU2bjjNA7
The JWM Monologue & Poetry Festival continues Ms. Moore's legacy of providing a place and space for youthful voices.
---
Reorganizing and rebuilding PRPAC have been underway. We are grateful to the Central New York Community Foundation for awarding PRPAC a Black Equity & Excellence grant to support our Preserve and Grow project.

---
STAY TUNED!
...as The PRPAC ushers in its 40th year of Artistic Expression!


---------------------


Sonita L. Surratt returned to Syracuse to direct our summer production of "comb Your Hair ...", then hosted our year-end Gratitude & Memories event of "Breaking Bread and Telling Stories." She has many more of her *award winning talents to share and so....
Please join us in welcoming Sonita as PRPAC's new Executive Artistic Director!

*Classically trained vocalist, playwright, actor, director, sound designer, Artist in Residence at Purdue University's Black Cultural Center, and a member of the Stage Directors' and Choreographers' Society. Following military service, Surratt pursued her theatre passion by obtaining a BA in music from Geneseo and an MFA in Theatre from Syracuse University. Her diverse experience, among many, encompasses opera stages, off Broadway and touring with Opera in the Hood.

Alums - Celebs - Comments or Videos

In case you missed it, we encourage you to take time to enjoy "ROBESON & COMPANY COMMUNITY CELEBRATION," a half-hour, family-friendly "virtual" celebration of PRPAC talent and partners, past and present. We thank YOU for your ongoing support over these 35-plus years.
I hold the Robeson Company close to my heart. It provided me the opportunity to grow as an artist and educator. It also provided an opportunity for many children to develop and express their young 'voices' and lastly, there was representation. They saw other Black people doing positive work. It will be exciting to see what the 'revitalization' yields for the Syracuse community.